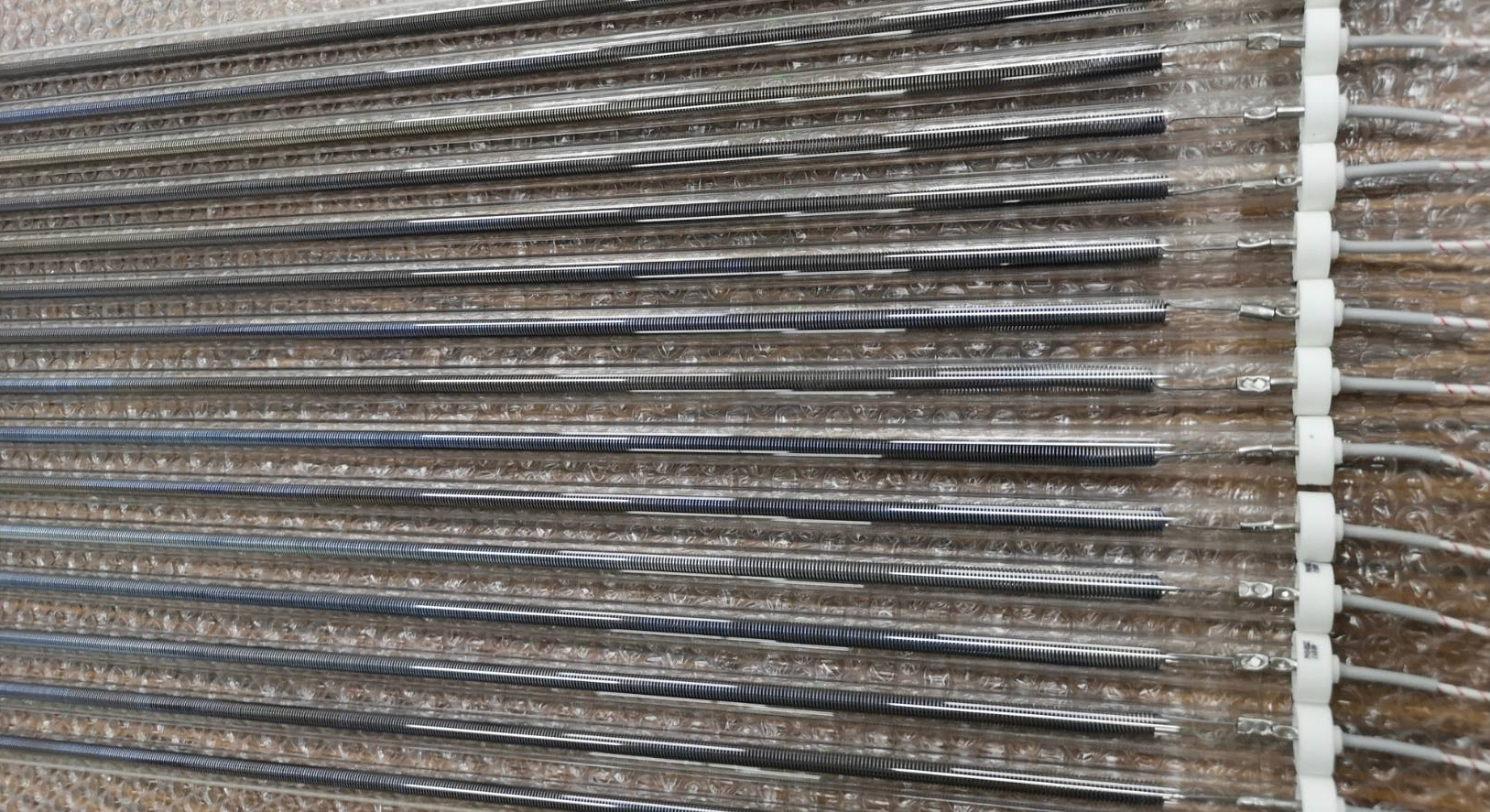 Quartz heater is a high effciency elements, made of pure quartz tube and Fe-Cr-Al or Ni-Cr resistance wire. Quartz heater is a medium wave infrared emitter the emits infrared wavelength around 2-4μ. The operating temperature is up to 800-950°C
The advantages of quartz heaters including :
Reach the operating temperature and cool down in seconds.

Rapid response to the power control.

High effciency and energy saving.

No dust whirl and odor; hence save to people and enviornment.
The quartz tubes could be made of transparent tubes or translucent tubes, outside diameter from 4mm to 20mm and overall length from 100mm to 3000mm
Quartz heaters are available in a variety of wattages and voltages. Customized design is welcome.
Quartz heaters with screw (QH-S) : 10mm、14mm、17mm、18mm、20mm